ACTIVITY TICKET PRICES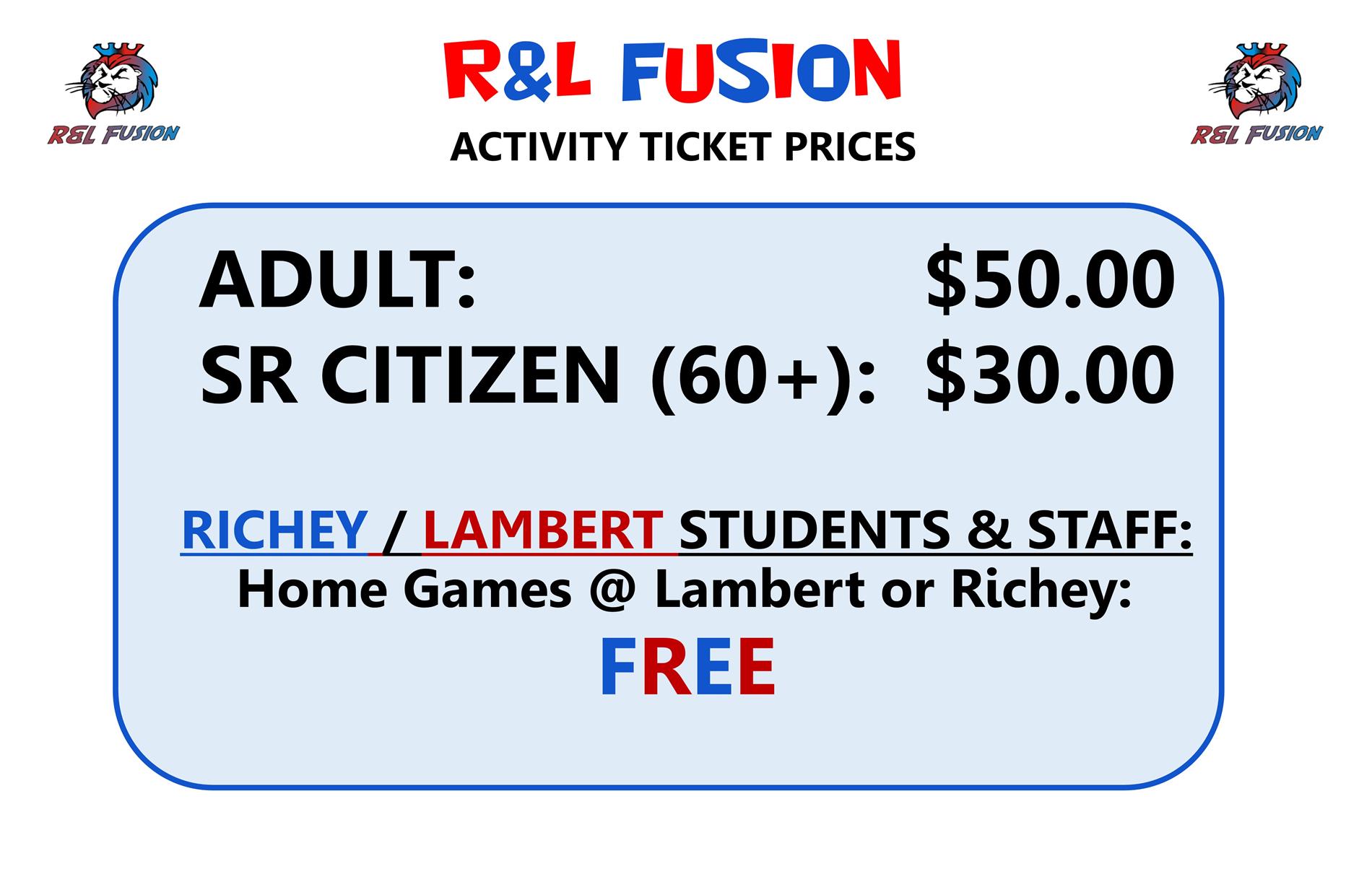 ---
ACTIVITY TICKETS: The price for activity tickets in the before school letter was incorrect. Sorry for the misprint. The prices for activity tickets are Adult - $50.00 and Sr Citizen (60+) - $30.00.
ALL Richey and Lambert students and staff do NOT have to pay to attend regular home games in Richey and Lambert.
You can purchase your tickets in the school office at Richey and Lambert schools starting Monday, August 21.
Deb has not printed tickets yet. If you have any questions, contact Deb at 773-5523 M-TH.