RHS Class Fundraisers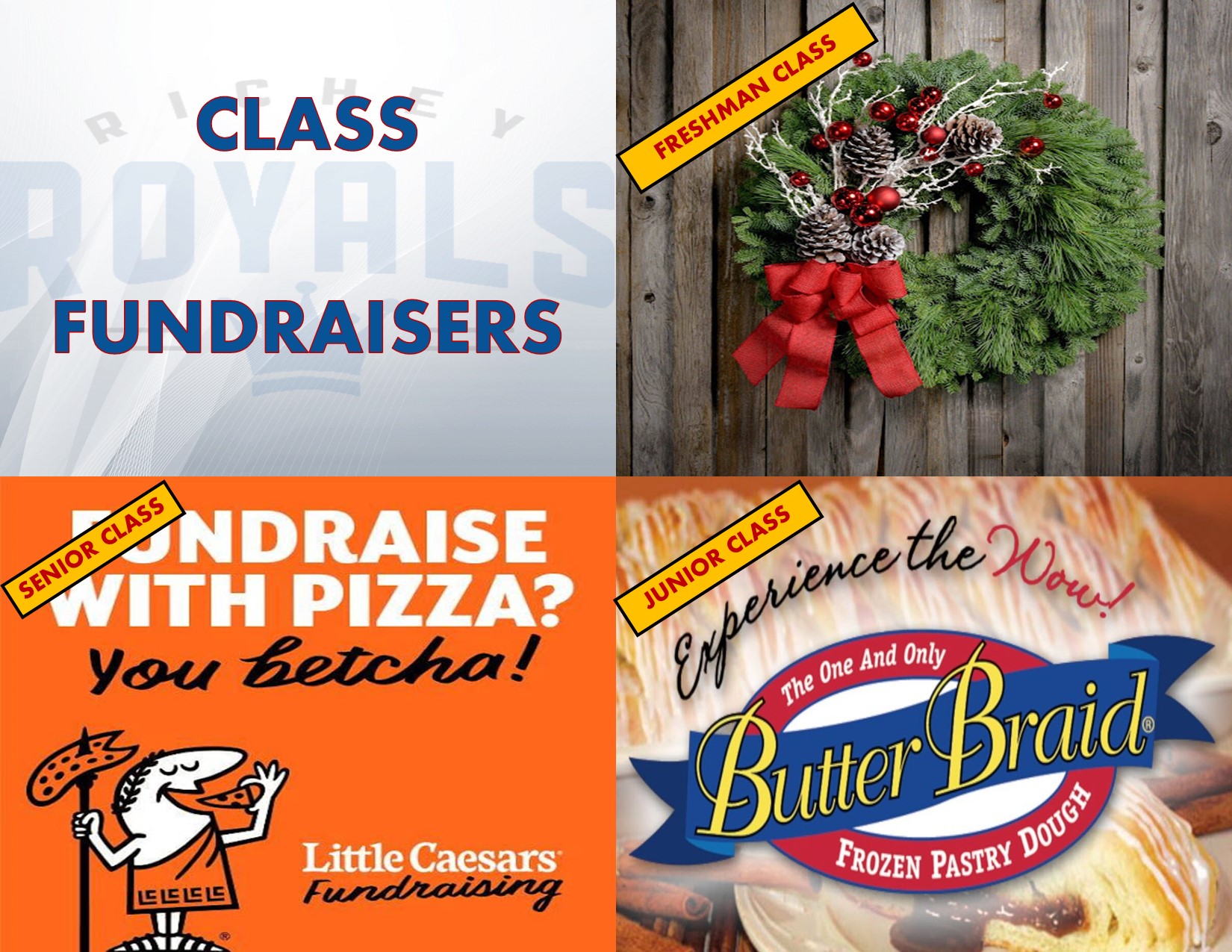 ---
Support the Richey Class Fundraisers
Freshman Class: Butter Braids

The Freshman Class will be selling Butter Braid TODAY through Monday, October 31 with delivery on Friday, November 11. It is a great time of the year to stock up on these delicious Butter Braid which can only be purchased through fundraisers. Please let the freshman or Ayumi know if you have any questions. Thank you for your support of the freshman class.
Junior Class: Wreaths

The junior class is selling wreaths TODAY through Thursday, November 3. They will be shipped November 21, so they should arrive around Thanksgiving. Which means you will have them in plenty of time for your holiday decorating, or for the perfect gift! : ) There is also the option of sending a wreath to someone out of town/state. If you are interested in ordering, and a junior hasn't contacted you yet, let Jodi know and she'll send someone your way. Thank you for your support!
Senior Class: Pizza
This fundraiser has ended.